Updated on 22 February, 2018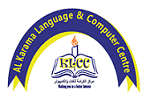 Course details
Summary:
There are two versions of the IELTS: the Academic Version and the General Training Version:
The Academic Version is intended for those who want to enroll in universities and other institutions of higher education and for professionals such as medical doctors and nurses who want to study or practise in an English-speaking country.
The General Training Version is intended for those planning to undertake non-academic training or to gain work experience, or for immigrations purposes.
Our coaching is a full 28-hour course that instructs the techniques to attain a good score in all four modules (Reading, Writing, Speaking, Listening).
About Karama Language & Computer Center
ABOUT US
Karama Language and Computer Centre (KLCC) established in 2005, is a highly professional training institute, approved by Knowledge & Human Development Authority (KHDA), U.A.E, offering a wide range of training programs for enhancing skills in diverse fields.
We are based in Dubai, the thriving business hub of the Middle East and it offers a wide scope of activities for the business community in the U.A.E.
Whether your employees need computer training or language training KLCC offers a complete learning experience irrespective of nationality or skill level.
The training offered by us has helped numerous organizations improve their overall work & quality standards.
See all Karama Language & Computer Center courses
IELTS Preparation Related Questions
Enquire about this course
You may add more courses here,
your list will be saved.