Updated on 06 March, 2018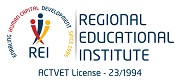 Course details
54 Hours @ 1350 AED with 4 Mock Tests
54 Hours @ 1000 AED with 2 Mock Tests

BRITISH COUNCIL APPROVED IELTS REGISTRATION CENTRE

COURSE OVERVIEW:
The pre requisite to moving to any English Native Speaking country is to pass the IELTS ;
The IELTS preparatory course is an intense program in both disciplines - Academic IELTS and General IELTS - giving due consideration to the nature of the exams respectively. The program involves training in the domains of reading, writing, speaking and listening. The trainees are enlightened with proven techniques that are used to pass the exams and we assure the training programs to exceed the expectations of the participants.
IELTS preparations include:
Reading Techniques - Skimming passage, Identifying question type / key points, Time Management, etc.
Listening Techniques - Accent Training, Concentration Techniques, Spellings / Dictations, Time Management, etc.
Writing Techniques - Grammar, Sentence Construction, Vocabulary, Time Management, etc.
Speaking Techniques - Pronunciation / Accent Training, Fluency Improvement, Cohesion in Topic Questions, etc.
MOCK Test
The year 2016, witnessed 80% of our students achieving the Band Score they ;
ABOUT REI:
REI is a British Council Approved IELTS Registration Centre which has been in the market since 1995. REI has trained over 30,000 students which include corporate and retail. Our IELTS Coaching is an intensive training program which involves the four modules of the test - Speaking, Listening, Reading, and Writing. REI provides specifically designed resources to best prepare participants for the test in terms of knowledge and comfort with the English Language. REI also helps students with Basic Accent and Basic grammar and Foundation to enhance their English skills. Upon completion of the training program, the candidate can book their IELTS exam slots via our center, thus benefiting from time saving and preferential exam slots.
About Regional Educational Institute
Regional Educational Institute (REI) has been in the forefront in delivering quality training programs since 1995. Their retail training programs have helped a significant amount of individuals uplift their careers not only in the functions they carried out but also in remunerations and future growth prospects. Similarly, their corporate training programs have helped many organizations in the region achieve better productivity and higher customer satisfaction levels. Whether it is an organization or an individual, they recognize that the training needs are different and the comprehending capability varies from student to student. Hence, their courses and training programs are designed by Subject Matter Experts in their chosen field completely and are customized to meet the specific training needs.
See all Regional Educational Institute courses
IELTS Preparation Related Questions
Enquire about this course
You may add more courses here,
your list will be saved.