Updated on 24 January, 2018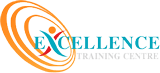 Course details
Our Intensive General English is a systematic and organized course which helps motivated adults to develop their knowledge, skills and fluency in English. At Excellence our qualified and experienced trainers use dynamic methods to impart grammatically correct understanding and learning of the course. We identify our learners learning difficulties, and synchronize training with their specific requirement, making it more effective, educative, enjoyable and everlasting.
Who is this course for?
Intensive General English is meant for all those who are desirous of learning English Language in a systematic grammatically correct manner. English is the most commonly used language of communication and therefore a good knowledge of correct form of English is an essential skill. This course is for all those learners who wish to equip themselves with English Language skills and also for those who wish to re-strengthen their skills
What will I learn ?
Intensive General English course is offered at three levels: Beginner, Intermediate and Advanced
Beginner:
Greeting - Spoken and Written
Vocabulary - objects of everyday use
Concepts of one and many
Articles
General English – intermediate level
Broad segments
Grammar:- Perfect Tense,
Vocabulary
Reading
Writing
Speaking
Socializing
Dining table
Giving suggestions
Guiding people
Expressing emotions
Pleasure/ Displeasure
Making use of simple idiom
Advanced:
Grammar Topics covered
Speaking Activity
Discussion Exercises
Writing
Practice
How will I benefit from taking this course?
Intensive, systematic and organized learning.
Very affordable
Qualified/Experienced trainers
Imparts grammatically correct understanding and learning of English
Provides conceptual clarity to the learner.
Besides it will help in improving:
Interpersonal skills
Self-expression skills
Communication skills
Confidence level
Motivational skills
How will I be assessed?
Assessment will be done in the form of a written test conducted at the end of course; and on the basis of progress of the candidate in the class.
Entry requirements:
Minimum formal education
Knowledge of English alphabets
Minimum reading skills
Understanding of very basic concepts in English
Placement in different levels, to be done after faculty assessment.
About Excellence Training Centre
Excellence training Centre is located in JLT, is a training centre for languages and personality development. The training centre specializes in providing language solutions for all language requirements- personal, social, professional, academic and creative. The Training centre is a hallmark for excellence in teaching, dedication and deliverance. Be a part of the institute to partake and benefit from its array of language courses.
See all Excellence Training Centre courses
English Related Questions
Enquire about this course
You may add more courses here,
your list will be saved.