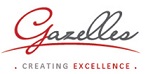 About Gazelles Management Consultancy
To keep business processes lean and to achieve customer delight it is very important to improve the skill set of your employees. There is a growing need to train people to improve their skills and to familiarize them with management tools and methodologies.
Our training programs are exclusively designed to have a practical approach to Lean SixSigma methodologies. Our experts can prepare your professionals, to effectively utilize Lean SixSigma methodologies and tools, to realize quality and efficiency improvements at a faster pace. We have designed our courses in such a way to achieve quality improvements at a greater pace by using SixSigma and flow by using lean methodologies. This approach can result in benefits including reduced costs, retained business, improved staff morale and customer delight.