Updated on 09 August, 2017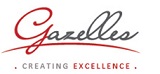 Course details
10 Days for non Green Belt Candidates
6 Days for Green Belt Certified Candidates
We provide you with a thorough knowledge of Six Sigma philosophies and principles, including supporting systems and tools based on ASQ Body of knowledge. A certified Black Belt exhibits team leadership, understands team dynamics, and assigns his/her team members roles and responsibilities. They have a complete understanding of the DMAIC model in accordance with Lean Six Sigma principles, have a basic knowledge of lean enterprise concepts, and they can identify non-value-added elements and activities.
Lean Six Sigma Black Belt Training is ideal for engineers, business unit manager, program managers, students, or anyone looking to get the most out of their career. Here are just some of the things you will learn in your black belt training:
Lean Six Sigma philosophy of process improvement
Customer centered business
Lean manufacturing
Advanced statistics
Coaching successful project teams
Group/organizational assessment
What will I learn?
Program contents are mainly based on and help participants for effective preparation of final ASQ Certification exam.
Gives the participants a comprehensive knowledge of Lean Six Sigma Methodology and the DMAIC process.
Enables participants to understand the role of a Black belt as a key change agent in their organizations.
Gives the participants a comprehensive understanding of Lean Six Sigma applications by exposing them to examples from cross functions and cross industry.
Gives participants an understanding to Define, Scope and Work on Lean Six Sigma Projects.
Gives participants an understanding to characterize a complex problem.
Enables participants to understand linkage between business priorities and Lean Six Sigma
Post training support for the projects through mails and web interactions.
Target Audience:
Quality and/or Training Coordinators.
Engineers, Business Unit Managers, Program Managers and other practitioners/change agents who will be conducting Six Sigma projects.
Individuals interested in having ASQ certification for Black Belts.
Entry Requirements:
A valid Green Belt Certification
Course Location
About Gazelles Management Consultancy
To keep business processes lean and to achieve customer delight it is very important to improve the skill set of your employees. There is a growing need to train people to improve their skills and to familiarize them with management tools and methodologies.
Our training programs are exclusively designed to have a practical approach to Lean SixSigma methodologies. Our experts can prepare your professionals, to effectively utilize Lean SixSigma methodologies and tools, to realize quality and efficiency improvements at a faster pace. We have designed our courses in such a way to achieve quality improvements at a greater pace by using SixSigma and flow by using lean methodologies. This approach can result in benefits including reduced costs, retained business, improved staff morale and customer delight.
See all Gazelles Management Consultancy courses
Project Management Related Questions
Enquire about this course
You may add more courses here,
your list will be saved.