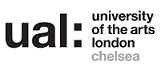 Timings:

Full Time, 9.30am - 4:00pm

Accrediting country:

UK
Course details
This soft furnishing course, designed for aspiring professional designers, will provide you with invaluable advice and practical guidance to avoid those expensive mistakes and make sure that your designs will work - first time. As a professional designer, it is essential to provide bespoke furnishings, rather than purchasing ready-mades. This lecture based course, complimented with a few short group activities, will teach you how to brief curtain makers and upholsterers. You will acquire the terminology, used by the trade, to confidently discuss ideas as well as gaining guidance on specifying appropriate fabrics and understanding fabric labels. You will also be introduced to a range of fabric based items that designers use to create bespoke interiors and consider solutions for 'problem' windows. Please note that this course will not teach you how to put fabrics and colours together.
Course Outcomes
You will have a greater understanding of the terminology used in the interior design trade and communicate more effectively with trade suppliers to avoid pitfalls. You will be able to interpret the information on a fabric label. You will be aware of the range of window treatments and understand how to select the most suitable option for the space.
Who Should Attend
Students who are studying to become a professional interior designer wanting to understand how to work with curtain makers and upholsters in a professional manor. Essential knowledge for any successful interior designer.
Level
All levels
Job roles this course is suitable / will prepare you for
Suitable for practicing or aspiring interior designers as well as those keen to expand their knowledge in this area when undertaking the project of doing up their own home.
About Chelsea College of Arts
Chelsea College of Arts is one of London's most prestigious Art and Design colleges. We offer courses in curating, fine art, graphic design communication, textile design and interior and spatial design. Chelsea has just over 1,400 students. The College's small size and supportive atmosphere make studying here feel more like being part of a community.
You will learn the practical, theoretical and professional elements of your subject from our expert staff. It is a place where experimentation, ideas and concepts are encouraged to develop.
We are bringing something truly unique to the Middle East.
Each February, May and October we offer a range of short courses in Dubai, in Art, Curating, Interior Design and Interior Decoration. Our range of courses offer options for beginners and for those already working in industry. Our courses are taught by our London-based tutors, all of whom are practicing industry professionals. We return in October with a wide range of specialist Interior Design courses and Art and Curating courses.
See all Chelsea College of Arts courses
Interior Design Related Questions
Enquire about this course
You may add more courses here,
your list will be saved.