Updated on 01 November, 2016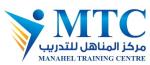 Course details
The growing success of the self-help and personal development movement has assisted many businesses and motivated personnel for their companies, and it has also encouraged more people to go into business for themselves.
Program Outcomes:

By the end of this course, the candidates will be able to:
Evaluate your own strengths and weaknesses in terms of business skills
Course Location
About Manahel Training Centre
MTC provides guidance for efficient, effective improvement across multiple process disciplines in an organization.

MTC provides ultimate benefit is improved performance that means decreased cost, improved on time delivery, improved productivity, improved quality, and improved customer satisfaction.

In MTC, there are specialized training options that offer something for every role and every budget.
MTC offers the best, most flexible training available anywhere and anytime you need it.
See all Manahel Training Centre courses
Enquire about this course
You may add more courses here,
your list will be saved.