Updated on 05 October, 2017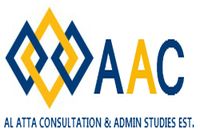 Timings:

Part Time, Flexible
Course details
Course OverviewHighlights
Globally recognized professional certification
Improve and learn project management skills
Learn better tools for managing challenging projects
Increase your job prospects
13 full-length chapters as per PMBOK® Guide
Quiz and assessments at the end of each chapter
It will help you to earn a Globally recognized professional certification
Improve and learn project management skills
Reach global employers
Lead global projects
Learn better tools for managing challenging projects
Offers you better salary
Increases job prospects
Groupies will have 3 months access to the training page from the date of first use
Program Outline:
Module 1: Project Management Framework
Module 2: Project Life Cycle and Organization
Module 3: Standard for Project Management of a
Module 4: Project Integration Management
Module 5: Project Scope Management
Module 6: Project Schedule Management
Module 7: Project Cost Management
Module 9: Project Human Resource Management
Module 10: Project Communications Management
Module 11: Project Risk Management
Module 12: Project Procurement Management
Module 13: Project Stakeholder Management
Module 14: Professional Conduct and Exam Details
Eligibility / Requirements
High school with 5 year experience
Graduate with 3 years experience
Job titles this course is suitable for
Course Location
About Al Atta Consulations & Admin Studies Est
AAC is a worldwide, one-stop management consultancy services provider company who offer the better quality service to their esteemed clients. AAC is a team of well qualified management and business professionals geared up to spear head and partner your plans, progress, and profitability in business. If your quest is for:

A One Stop Business Consulting Solutions
A One Stop Management Consulting point
A team to incorporate and manage your business
A One Stop Business and Auditing/accounting Outsourcing
Leader in providing the corporate /commercial and learning services provider
At AAC - We give wings to your dreams- convert plans into actions- guide , mentor and monitor your progress and deliver profitable results to your enterprise with implication of "SMART" strategy

We are here to EMPOWER you to do what you know to do the best - your business We are your external perspective to your internal thoughts with efficiency and effectiveness. We give you insights about your business and your plans and act as catalysts enabling your business growth.
See all Al Atta Consulations & Admin Studies Est courses
Project Management Professional (PMP) Related Questions
Answered // 3 Responses //Nov 26, 2017// PMP, Project Management Professional (PMP)
Enquire about this course
You may add more courses here,
your list will be saved.