Updated on 21 February, 2018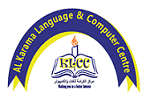 Timings:

Enquire

Accrediting country:

UAE
Course details
Why do I need to learn Hardware and Networking?
A life without computers is almost impossible to imagine for majority of population today. But understanding its intricacies is not a child's play and people often feel the need of expert professionals for smooth operation of their computers. Therefore, a career in Networking and Hardware programme has become a very good career option for those who have an interest in the field.
Computer hardware includes the physical components of the computer like keyboard, mouse, monitor, printer, CD and DVD drives, and so on. Networking involves connecting of two or more computers by a cable that allows them to share data and information.
Designed For:
Those who have little or no knowledge of the PC & Networking. For those who wishes to learn about basics of Personal Computers like Identifying & assembling of various components of PC's. For those who want to have foundation to the ever-growing Network / Network Security World.
Course Overview:
Processor & Primary Storage Devices
Motherboards
Secondary Storage Devices
PC Assembling Steps
Partioning and Formatting
Basics of Networking
XP Installation OSI Layers
Crimping
IP Addressing
Subnetting
About Karama Language & Computer Center
ABOUT US
Karama Language and Computer Centre (KLCC) established in 2005, is a highly professional training institute, approved by Knowledge & Human Development Authority (KHDA), U.A.E, offering a wide range of training programs for enhancing skills in diverse fields.
We are based in Dubai, the thriving business hub of the Middle East and it offers a wide scope of activities for the business community in the U.A.E.
Whether your employees need computer training or language training KLCC offers a complete learning experience irrespective of nationality or skill level.
The training offered by us has helped numerous organizations improve their overall work & quality standards.
See all Karama Language & Computer Center courses
IT, Computing and Technology Related Questions
Enquire about this course
You may add more courses here,
your list will be saved.