Updated on 11 March, 2018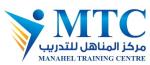 Course details
This qualification is intended for learners already in workplaces and those who are preparing to start or return to work. It is also very useful for young people to raise their ability to identify and understand hazards when preparing for work experience or going into employment.
Persons gaining this qualification will know that health and safety is the responsibility of everyone within a business, its contractors, visitors and suppliers. The subject areas covered within this qualification are regarded by the Health and Safety executive (HSE) as being important to maintaining safe working procedures in the workplace.
Eligibility / Requirements
Must have experience in HSE work domain.
Job titles this course is suitable for
Course Location
About Manahel Training Centre
MTC provides guidance for efficient, effective improvement across multiple process disciplines in an organization.

MTC provides ultimate benefit is improved performance that means decreased cost, improved on time delivery, improved productivity, improved quality, and improved customer satisfaction.

In MTC, there are specialized training options that offer something for every role and every budget.
MTC offers the best, most flexible training available anywhere and anytime you need it.
See all Manahel Training Centre courses
Enquire about this course
You may add more courses here,
your list will be saved.