Updated on 05 February, 2017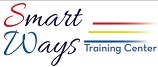 Locations:

JLT

Duration / Course length:

45 Hours

Starting Date:

Enquire About It
Course details
Our English courses are designed to improve every aspect of your everyday English. Helping you learn real language skills for real life situations.
The lessons are interactive, sociable and fun and have clear objectives that contribute to your overall progress and move you closer to achieving your individual language goals.
About Smart Ways
SMART WAYS offers a variety of programs and tools to help children train crucial brain skills such as memory, concentration, problem-solving, processing speed, language, and visual-spatial recognition.

On the other hand, we offer ARABIC and FRENCH classes besides our unique Junior Business Programs, Business English and English courses for Ladies.
See all Smart Ways courses
General English Related Questions
Answered // 7 Responses //Jun 13, 2016// General English, Languages, English
Enquire about this course
You may add more courses here,
your list will be saved.