Updated on 29 August, 2017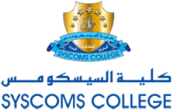 Course details
Overview
CCNA certification is Cisco's most popular certification, and one of the tech industry's most sought-after career credentials. Becoming CCNA certified is a distinctive first step toward a rewarding career as a network administrator or engineer.
Skills Measured by CCNA Certification
Key knowledge areas and skill sets covered by the Cisco CCNA certification exam include the following. Cisco Certified Network Associates can:
Understand how different network topologies interact to form a secure IT network
Explain how a computer network works and how it interacts with networked devices
Configure, verify and troubleshoot a switch with VLAN & inter switch communications
Implement an IP addressing scheme and IP Services to meet specific network requirements
Configure, verify and troubleshoot routing and router operations on current Cisco devices
Identify network security threats and describe threat mitigation methods & countermeasures
Describe and perform the appropriate tasks for wireless local area network (WLAN) administration
Setup and verify WAN links and execute the proper methods for connecting to a wide area network
Implement & support Network Address Translation (NAT) and Access Control Lists (ACLs) in branch office networks
Course Location
About Syscoms College
Who We Are
SYSCOMS, started as Syscoms Information Technology Institute in 1990 in Abu Dhabi, has developed and grown into a renowned training institute with branches in Al Ain and Dubai in the United Arab Emirates as well as having its presence in Doha, Qatar. It was created to meet the increasing demand for continuing education institutions in the region that would provide quality services and recognized courses which would be accepted locally and internationally. It is an educational establishment of a renowned organization in the Gulf region, LULU Group International which is famous for its popular chain of hypermarkets, supermarkets, departmental stores and shopping malls.
What We Do
SYSCOMS offers a number of short diploma courses in continuing education field that will give the students a strong background and up-to-date knowledge of their selected course. Moreover, on completion of the program they can immediately find employment at entry-level and other positions.
We constantly assist our students by organizing free seminars on different topics to groom their overall personalities.
See all Syscoms College courses
CCNA Related Questions
Answered // 4 Responses //Oct 13, 2016// CCNA, Cisco

Answered // 2 Responses //Jan 3, 2018// CCNA, Engineering

Answered // 1 Response //Feb 28, 2018// IT, Computing and Technology, Networking and Security, CCNA

Unanswered //Mar 11, 2018// CCIE, CCNA, Cisco
Enquire about this course
You may add more courses here,
your list will be saved.