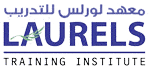 Timings:

Weekdays/ Weekend sessions

Accrediting country:

USA
Course details
This Certification Program is a core certification program of (AIPS) American Institute of Professional Studies
The CHRMP Certification Course ensures you are well versed with the most important areas of knowledge in HR. The practical nature of the program ensures that you build mission critical skills needed in the field of Human Resource Management. As an HR generalist you are expected to be an expert in every human resource function, including the numerous employment laws. Not only do you need to have a strong knowledge base, but even more importantly, you need to be able to apply your knowledge to the daily situations that arise in your workplace.
About Laurels Training Institute
Laurels Training Institute is a Well Known Renowned Institute for training in the Area of Management such as (CHRMP), (CLSCMP), (CBA), (CSMP) & has state of the art training facilities to meet the Requirements of its Accreditation Bodies from (AIMS) American Institute of Management Studies - U.S.A & (KHDA) Knowledge & Human Development Authorities - Dubai
having its education permit no - 61142 issued and been approved by Dubai Economic Department.
See all Laurels Training Institute courses
Human Resources Management Related Questions
Enquire about this course
You may add more courses here,
your list will be saved.