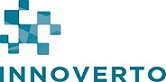 Course details
Course Overview
The understanding of any enterprise and the basis for many decisions revolves around the basic understanding of the data involved. This four-day course is intended for people who want to put the ideas and concepts of data analysis and interpretation into effective use in their organization. Concepts of corporate measures such as:
Critical success factors
Key performance indicators
Sensitivity analysis, are also covered
Furthermore, the methods needed to make these ideas practical are discussed in exercises. Concepts such as measures development, statistical interpretations, strategic data analysis, business intelligence and scenarios are discussed along with newer techniques such as tornado diagrams for sensitivity and text mining.
Techniques such as decision mapping are introduced as the context for decision-making and measures.
What will I learn?
Apply statistical techniques in a constructive manner to improve operational understanding
Illustrate the relationship between decisions and data
Interpret how data analysis and business performance are related through measures
Design methods that analyze operational performance
Demonstrate how to use data to help understand and manage the business on a strategic level
Use that data to compare yourself to competitors and other companies
Define how uncertainty can be incorporated into decisions "On the job" benefits
Use specific formulas for operational analysis
Prepare methods of analysis for performance
Modify existing operational methods for improved performance
Summarize data in an easy to explain manner for management
Explain the use of statistical methods in business analysis
Teach others how to use basic operational formulas
How will I be assessed?
There is a test at the end of each day - All course attendees must meet minimum testing standards including in-class exercises to receive certification (75% is the passing grade).
Will I receive a certificate of completion?
You will receive a formal Certificate from FEAC Institute in the US FEAC has a long history of providing independent certification oversight. Their university relationships with California State University and National University provide certified professionals with additional educational opportunities.
Since opening in 2002, FEAC™ their worldwide program has graduated over 1,400 Certified Enterprise Architects (CEAs) and trained over 1,500 in several other architecture disciplines. FEAC programs feature the best thought leaders and instructors in the field of enterprise architecture, including John Zachman, the creator of the Zachman Framework™, considered the father of Enterprise Architecture and author of numerous EA publications. Now, FEAC has expanded its certification to include related business disciplines that expand and enable the architecture perspective.
Course held at the Address Marina Hotel, Dubai
Course Location
About Innoverto
Derived from the Latin words Innovatio and Verto, Innoverto is here to deliver an "innovative change" to what is currently offered in the market. Through an impressive and carefully selected range of training courses, event management options and marketing activities we offer complete, turn-key solutions to support your business.
As a boutique business, we pride ourselves on our attention to detail and impeccable delivery, which has ensured a loyal partner and client base. This has been achieved through building relationships with like-minded individuals who are looking to create unique experiences that exceed expectations without blowing the budget or compromising on quality. Innoverto offers executive training, business training, employee development training and management training through partnerships with leading organizations worldwide.
Our vast network of expert trainers deliver high quality corporate trainings including certified courses in the UAE, Gulf region, Middle East, Turkey and Africa. Topic areas include: Management/Leadership, Operational Excellence, Finance/Investments, Business Process Management, Data Management, IT Architecture, Contracts and Tenders, Supply Chain, Procurement, Project and Change Management, Sales Skills, Marketing, Communication etc.
Through a collaboration with The New York Institute of Management we offer Online Certifications such as the Executive Mini MBA, Certificate in Marketing Management, Certificate in Sales Leadership etc.
Our trainings are offered as public courses or conducted in-house.
See all Innoverto courses
Enquire about this course
You may add more courses here,
your list will be saved.