Updated on 02 January, 2018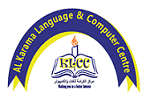 Course details
Overview:
This course is intended for those who wish to improve their language skills beyond intermediate level and their communication skills relevant in the workplace.
Objectives:
On completion of the course, students should be able to produce professional letters and reports, deliver effective presentations, communicate clearly on the phone, write contemporary business e-mails and letters, and complete job application forms.
Designed for:
Adults who need to use English in a professional setting and improve their all-round communication skills.
Requirements:
A command of English at intermediate level or above.
Duration: 24 hours (16 x 90 minute modules)
Contents:
Office procedures (reception, secretarial, managerial)
Business correspondence (letters & emails)
Meeting, agenda, and minutes creation; meeting protocol
Business vocabulary; presentation skills ( written and oral, individual and pair )
Basic report writing formats
HR practices (interview and interviewing / c.v. construction & cover letter)
Idiomatic English ( as used by native speakers)
Syntax (simple, compound, and complex sentence structure)
Pronunciation, grammar, and punctuation reviews (exercises and correction)
About Karama Language & Computer Center
ABOUT US
Karama Language and Computer Centre (KLCC) established in 2005, is a highly professional training institute, approved by Knowledge & Human Development Authority (KHDA), U.A.E, offering a wide range of training programs for enhancing skills in diverse fields.
We are based in Dubai, the thriving business hub of the Middle East and it offers a wide scope of activities for the business community in the U.A.E.
Whether your employees need computer training or language training KLCC offers a complete learning experience irrespective of nationality or skill level.
The training offered by us has helped numerous organizations improve their overall work & quality standards.
See all Karama Language & Computer Center courses
Enquire about this course
You may add more courses here,
your list will be saved.