Updated on 08 February, 2018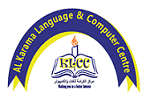 Timings:

Enquire

Accrediting country:

UAE
Course details
Why do I need to learn Primavera?
Primavera is the leading enterprise portfolio management solutions for the engineering and construction industry.
The focus of Primavera is to allow organizations to effectively manage their programs and projects - regardless of complexity. The software provides end-to-end, real-time visibility of all corporate information to inform portfolio management decisions, determine the correct resources, and ensure that individual project teams have the appropriate skills to complete any given project.
Designed For:
For Engineers, Architects and individuals who are involve or are looking forward to engage in project planning and management.
Course Overview:
Introduction to Project Planning
Creating a Project Plan
Starting up and Navigation
Creating a New Project
Creating a Primavera Project WBS
Adding Activities and Organizing under the WBS
Formatting the Display
Adding Relationships
Activity Network View
Constraints
Group, Sort, and Layouts
Filters
Printing and Reports
Tracking Progress
User and Administration Preferences and Scheduling Options
Creating Roles and Resources
Assigning Roles, Resources and Expenses
Resource Optimization
Updating a Resources Schedule
Other Methods of Organizing Project Data
Global Changes
Managing the Enterprise Environment
Multiple Project Scheduling
Utilities
About Karama Language & Computer Center
ABOUT US
Karama Language and Computer Centre (KLCC) established in 2005, is a highly professional training institute, approved by Knowledge & Human Development Authority (KHDA), U.A.E, offering a wide range of training programs for enhancing skills in diverse fields.
We are based in Dubai, the thriving business hub of the Middle East and it offers a wide scope of activities for the business community in the U.A.E.
Whether your employees need computer training or language training KLCC offers a complete learning experience irrespective of nationality or skill level.
The training offered by us has helped numerous organizations improve their overall work & quality standards.
See all Karama Language & Computer Center courses
Project Management Related Questions
Enquire about this course
You may add more courses here,
your list will be saved.