About Global Edulink
Global Edulink – online education for a skill-hungry workforce

Education is just one aspect of life that can shape who you are and who you want to be as an employee. In a time-poor world, sometimes you need a flexible approach to help you achieve your goals. Online learning with Global Edulink offers just that – professional and vocational training to fit in with your life.
Global Edulink is well-established in the UK, but reaches out to learners all over the world. The company aims to bridge the gaps in a three step process of training, skills, and jobs, where you can learn at your own pace using interactive teaching techniques.
How the courses work

Learn with Global Edulink and you'll have the opportunity to gain insight and knowledge from tutors that are well qualified and experienced in their industry sector. Your tutor will be your mentor and support during your learning journey.
Because each course combines practical and theory, you'll pick up essential knowledge and gain the confidence to put it into practice at the same time.
High-quality course materials are provided, which you can access at any time during the course, which will help strengthen your knowledge and help you to perform well in the workplace.
You'll find a course structure focused around modules, which can have mock and final exams at the end, with pass grades and diplomas awarded on completion. Some courses will lead to professional qualifications assessed and awarded by external bodies such as NCFE, PEARSON, and PEOPLECERT etc.
Browse through the course guides and you will find details on any skill level or entry requirements, who the course is best suited to and what you can hope to achieve and build on while you learn. Some courses require no prior knowledge or experience, while others are for those already in a specific job or with some experience to build on. The course details also cover the method of assessment and length of course.
269 students have enrolled with Global Edulink through Laimoon
281

courses available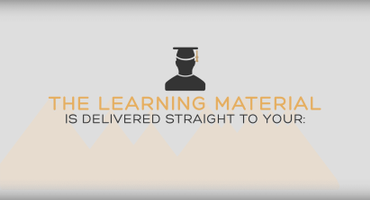 Play