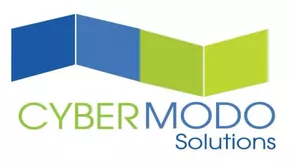 About CyberModo
CyberModo Solutions is a Training institute specializing in academic and vocational training certification. Students can choose from multiple courses that will cover up-to-date information needed to be successful in today's organizations. CyberModo provides clients with the skills they need to maximize their investment by offering them total training solutions.

Since it's founding, CyberModo has trained many individuals and corporate organizations and we are proud to share our contribution we made in the lives of those whom we have trained.

Some of the Organisations we have trained are:
• Abu Dhabi GAS, Abu Dhabi
• Abu Dhabi Sports Council, Abu Dhabi
• Atlantis Hotel, The Palm- Dubai
• Gloria Hotel, Dubai
• Dubai Men's College, Dubai
• Med clinic Middle East, Dubai
• Dubai College, Dubai
• Weatherford, Dubai
• DEWA, Dubai
• GTV, Dubai
• Ministry Of Defense, Dubai
• Ministry Of Interior, Abu Dhabi.
• Abu Dhabi Chambers of Commerce, Abu Dhabi
• RAK Chambers, RAK
• Mustafa Sultan Science & Industry, Oman and more.

We offer multitude of courses delivered by highly qualified trainers who have the right blend of impressive qualifications and practical experience. Therefore choosing Cyber Modo shortly means choosing quality.