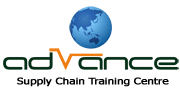 About Advance Supply Chain Solutions Pte Ltd
Advance Supply Chain Training Centre provides education and training on supply chain management, especially in the manufacturing industry. Our perspective is global with an integrated approach to better address supply chain issues which are often interdependent. Our solutions aim at achieving better synchronisation of the entire supply chain process (spanning suppliers, logistics, warehousing, purchasing, manufacturing, sales, distribution to customers), and optimisation of resources resulting in major improvements in overall business performance.
Our consultants have extensive experience, typically over 10 – 25 years each. They are result-oriented and have a proven track record of implementing systems and processes over a broad range of major manufacturing sectors in USA, Europe and Asia. As practitioners, we understand intimately the issues as seen from the standpoint of our clients, and able to share valuable insights – gained from hands-on experience in industry as user, product developer & implementer.