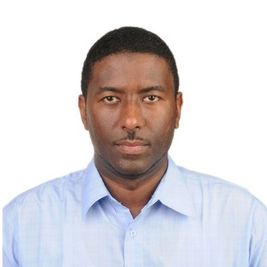 About Wail Mohamed Yousif
An expert in Application Development and Information Security. Worked and implemented several platforms including Mobile Banking, Mobile Money, Payment Gateways, Customer Care & Billing Systems. Currently serving as the Head of Software Development in Interface Co. Ltd., Khartoum, Sudan.

I worked previously for Zain and Etisalat telecom companies. I have 16 years of experience in software development and implementation. I love to share my experience and impart my knowledge to software developers. I have started sharing knowledge using online platforms such as Udemy, and I believe that I can have a chance with Laimoon. You can check my course in Udemy, by searching for "Introduction to Cybersecurity for Software Developers".

I can mainly teach Java, Spring Framework, Security for Developers, Oracle PL/SQL, and how to design Enterprise Systems.
Feel free to contact me for further information.

Kindest regards,
Wail