Updated on 26 November, 2017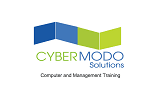 Timings:

Full Time, Flexible
Course details
This course is designed to teach a wide spectrum of software professionals how to design and deliver cross-platform, low bandwidth animations, presentations, and Web applications using Adobe Flash. It is a task-based course, with students learning by doing.
Who is this Course for?
The course is designed specifically for the first-time Adobe Flash users and is perfect for digital and traditional designers wo what to create interactive web experiences.
What you will learn?
Delegates will be able to develop efficient, compact Flash movies
Create, import and work with graphics
import graphics from other applications
Work with text
Use layers and frames
Use masks
Create and use symbols, libraries and instances
build frame by frame animations
motion tween
Shape tween
Work with motion guides
Create navigation buttons
Work with simple Action Script commands
Use components
Add sounds to documents
Import Video
Publish a Flash document
Implement basic principles of optimization and performance.
Why CyberModo?
One-to-One or maximum of two students in a batch
training on MAC Computers
100 Satisfaction Guarantee
Certified Trainers with 10 years of experience on the same field
World-class infrastructures
KHDA Appproved Certifications
About CyberModo
CyberModo Solutions is a Training institute specializing in academic and vocational training certification. Students can choose from multiple courses that will cover up-to-date information needed to be successful in today's organizations. CyberModo provides clients with the skills they need to maximize their investment by offering them total training solutions.
Since it's founding, CyberModo has trained many individuals and corporate organizations and we are proud to share our contribution we made in the lives of those whom we have trained.
Some of the Organisations we have trained are:
• Abu Dhabi GAS, Abu Dhabi
• Abu Dhabi Sports Council, Abu Dhabi
• Atlantis Hotel, The Palm- Dubai
• Gloria Hotel, Dubai
• Dubai Men's College, Dubai
• Med clinic Middle East, Dubai
• Dubai College, Dubai
• Weatherford, Dubai
• DEWA, Dubai
• GTV, Dubai
• Ministry Of Defense, Dubai
• Ministry Of Interior, Abu Dhabi.
• Abu Dhabi Chambers of Commerce, Abu Dhabi
• RAK Chambers, RAK
• Mustafa Sultan Science & Industry, Oman and more.
We offer multitude of courses delivered by highly qualified trainers who have the right blend of impressive qualifications and practical experience. Therefore choosing Cyber Modo shortly means choosing quality.
See all CyberModo courses
Enquire about this course
You may add more courses here,
your list will be saved.