Updated on 13 August, 2017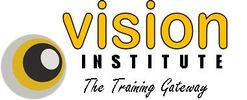 Locations:

Ajman

Duration / Course length:

Upto 30 Hours

Starting Date:

Enquire About It
Course details
The ability to speak English appropriately and fluently is seen as an essential requirement in academic and professional courses. VISION Institute provides a great new way to learn Spoken English with modern methods of training. The courses are designed so that every student can practice and improve English grammar, vocabulary, pronunciation, intonation, word and sentence stress and interpersonal skills effectively.
Communicative English .

Most employers look for people who feel confident working in an international environment. To be successful, professionals need to be able to present themselves well in a wide range of situations such as meetings, negotiations, giving presentations as well as social gatherings. A big part of building that confidence is being able to speak good English. To stay in the game in a highly competitive market, mastering English is getting increasingly important. Let us help you reach your career goals and beyond. At VISION we offer you courses that specifically focus on helping you build and improve your professional English skills. Our training offers a realistic, informative and extremely accessible approach to key business concepts, underpinned by thorough and carefully developed course materials.

About Vision Institute
Vision Institute, established in 2007, is a leading Educational and Training Institute for executives in Dubai and is accredited by the Ministry of Education, UAE. We offer training programs to professionals from various industries like Administration, Engineering, Construction, Projects, Accounts & Finance, and Management, Languages etc.
See all Vision Institute courses
Enquire about this course
You may add more courses here,
your list will be saved.