Updated on 14 September, 2017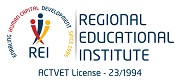 Course details
30 Hours@1350 AED with Post Assessment25 Hours@1200 AED with Post Assessment

COURSE OVERVIEW:
This program is designed for foreigners learning English with the aim of the preparing the candidate to use English for their Professional Studies, Professional needs in real life and work. This program will further give the students the opportunity to speak on general topics, to communicate in a Business environment and to understand texts & phrases in business and finance in the English speaking world.
Course Topics:
Introduction to phrases and conversations
Introducing self and other people
Describing people / things
Asking and giving information
Simple sentence construction
Dealing with numbers, talking about favorite things, hobbies & family
Conversation Practise
Talking about future and life events
Expressing likes and dislikes, contractions, closing a conversation
Grammar, tenses and subject verb agreements
What will I learn?
The participant will be able to pronounce the English words accurately, read, and know the fundamentals of English grammar and vocabulary
Enhance participant's reading skills and enable them to skim an adapted text for main idea, scan an adapted text for specific information and interpret an adapted text for inferences
Enhance participant's listening skills and enable one to understand and apply specific information from the input
Enhance participant's speaking skills and enable them to use general, social and professional language
Develop the participant's general capacity to a level that enables them to use English in their professional and academic environment
ABOUT REI:
REI is an ACTVET Approved Centre which has been in the market since 1995. REI has trained over 30,000 students which include corporate and retail. Our Spoken English Program is designed for individuals who desire to learn English for their Personal and Professional needs. Our program enables participants to communicate in a Business Environment and understand texts and phrases in the English speaking world helping them communicate in a more precise ;
About Regional Educational Institute
Regional Educational Institute (REI) has been at the forefront of education by delivering quality training courses in UAE since 1995, establishing itself as one of the premier training institutes in Abu Dhabi.Our training center in Abu Dhabi has developed numerous programs that have helped a significant amount of individuals uplift their careers not only in the functions they carried out but also in remunerations and future growth prospects. We strive to equip you with the skills and knowledge to better your career options, while also developing your other skillsets through cross functional training programs. Similarly, our corporate training courses in Abu Dhabi have helped many organizations in the region achieve better productivity and higher customer satisfaction levels.

We have numerous certified training programs on board – some of which includes Business Soft Skills, Leadership & Management, Sales & Marketing, Service Excellence, Language Development and IT training courses in Abu Dhabi. Our customers include some of the most prestigious organizations in the country, which include Government and Semi Government Agencies, Banking and Financial Institutions, Oil & Gas Companies, Hospital Groups, Large Corporations, Telecom Service Providers, Technology and Service Providers, System Integrators and many Small and Medium Enterprises.

Everything around us is rapidly changing – Be it technology, work environment, economic conditions, geographies, even thought processes. New paradigms are defined every day wherein keeping up is not only difficult but sometimes impossible. We employ a carefully calculated methodology that allows us to design training courses in Abu Dhabi that target specific skill areas needed by the candidates. Before we provide a training course in Abu Dhabi, we analyse a candidate's training needs and create an effective educational program that includes training resources specifically chosen to equip the candidate.

At REI we not only focus on enhancing your current career options but also prepare you to stay ahead of the curve with our cross functional training programs. Approved and certified by the Abu Dhabi Centre for Technical and Vocational Education and Training, our training institute in Abu Dhabi offers certified courses and accreditations.

Our Team REI consists of industry professionals with a collective experience of more than 50 years of local and international experience. The core team consists of domain experts in Management, Finance, Learning & Development, Information Technology and Sales & Marketing.
See all Regional Educational Institute courses
Enquire about this course
You may add more courses here,
your list will be saved.