Updated on 12 November, 2017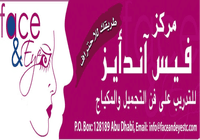 Timings:

Flexible options
Course details
Course Overview
This course will cover the following topics:
Skin types
Base creams for all skin types for morning and evening.
Ways to mix all kinds of base creams.
How to hide skin imperfections and problems.
Correct defects of the face shape.
Ways of applying eyeshade normally and water.
Lipstick -blusher -eyeliner tips .
Hide all or part of the eyebrow .
Draw eyebrows.
Single or full eyelashes
Course Location
Make up Related Questions
Answered // 1 Response //Dec 5, 2017// Hairdressing, Make up, Fashion and Beauty
Enquire about this course
You may add more courses here,
your list will be saved.