Updated on 25 March, 2018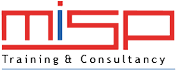 Course details
The Six Sigma Green Belt certification is highly in demand and operates under the supervision of a Six Sigma Black Belt, analyzes and solves quality problems, brings in savings in terms of cost and time, is involved in quality improvement projects and many more quality initiatives.
This is increasingly recognized as a must to have certification in all industry for quality professional and mid and senior management roles. Certification from MISP is considered as a benchmark of quality excellence. MISP certification helps one advance in their career, job opportunities, helps their organization's to improve processes and bottom line.
Course Contents
Module One: Overview of Six Sigma
Module Two: Business Process Management
Module three: Project Management and Selecting Six Sigma Projects
Module Four: The Define Phase
Module Five: The Measure Phase
Module Six: The Analyze Phase
Module Seven : The Improve Phase
Module Eight: The Control Phase
Module Nine: Lean Concepts
Module Ten : Design for Six Sigma
Course Location
About MISP Training and Consultancy
MISP Training are focused by relentless efforts on their seven core fundamentals. They constantly work to implement the critical initiatives to meet the required mission that is to strive to achieve every day. During the journey, they deliver operational excellence, exceed the commitments and keep every client on 360 degree satisfaction level. MIST Training strives to be the best for their customers, employees, shareholders and all those who are associated with them.
See all MISP Training and Consultancy courses
Enquire about this course
You may add more courses here,
your list will be saved.