Updated on 22 March, 2018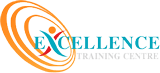 Course details
Develops excellent office skills, including filing, preparing for meetings, dealing with people, both on the telephone and face-to-face, exceptional interpersonal abilities, and first class business writing and communication that support office Professional to maximize the input to the manager, team and organization
Course includes:
Pre Training Assessment
Comprehensive training material
Certificate of completion attested by KHDA
Option to choose from our best suitable class timing in the morning, evening or on weekends.
What will I learn?
Secretarial & Administrative Role (Responsibilities, Skills, Qualities)
Developing A Professional Image (Professional Appearance, Timekeeping & Punctuality, Office Ethics
Prioritization and flexibility when priorities change
Effective time Management, saving time using email, avoiding common mistakes
Understanding different Methods of Filing & Selecting the Best One
Managing Petty Cash
Effective listening skills, Communication, Body Language, Words, & Tone of Voice, Questioning For Clarity, Saying 'No' Constructively
Establishing effective procedures - organizing diaries and follow up
Organizing meetings - taking minutes.
Writing on behalf of others
formulating an action plan
Effective written Business Communication
Telephone Skills and Telephone Etiquette
How will I benefit from taking this course?
Will be able to;
Understand what makes a good secretary or administrator
Improve the overall administration inside your office
Plan, organize and manage their time more effectively.
Effective communication skills to deal successfully with colleagues and customers.
How will I be assessed?
Assessment is optional.
To obtain an attested Certificate from KHDA( Knowledge and Human Development Authority) - An evaluation will be held at the end of the course and an attested certificate is then issued from the Authority
A certificate of completion is available upon request for students not undertaking assessment who have attended at least 75% of the course.
About Excellence Training Centre
Excellence training Centre is located in JLT, is a training centre for languages and personality development. The training centre specializes in providing language solutions for all language requirements- personal, social, professional, academic and creative. The Training centre is a hallmark for excellence in teaching, dedication and deliverance. Be a part of the institute to partake and benefit from its array of language courses.
See all Excellence Training Centre courses
Enquire about this course
You may add more courses here,
your list will be saved.