Updated on 21 February, 2018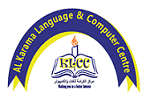 Course details
It was first called the Scholastic Aptitude Test, then the Scholastic Assessment Test, but now SAT does not stand for anything.
Many colleges and universities require their applicants to do SAT examination as part of the college administration to evaluate their English & Mathematical reasoning abilities.
The current SAT Reasoning Test, introduced in 2005, takes three hours and forty-five minutes to finish.Possible scores range from 600 to 2400, combining test results from three 800-point sections (Mathematics, Critical Reading, and Writing).
About Karama Language & Computer Center
ABOUT US
Karama Language and Computer Centre (KLCC) established in 2005, is a highly professional training institute, approved by Knowledge & Human Development Authority (KHDA), U.A.E, offering a wide range of training programs for enhancing skills in diverse fields.
We are based in Dubai, the thriving business hub of the Middle East and it offers a wide scope of activities for the business community in the U.A.E.
Whether your employees need computer training or language training KLCC offers a complete learning experience irrespective of nationality or skill level.
The training offered by us has helped numerous organizations improve their overall work & quality standards.
See all Karama Language & Computer Center courses
Enquire about this course
You may add more courses here,
your list will be saved.