Updated on 24 January, 2018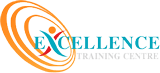 Price: AED 1,500 + 100(Reg.)
Course details
Course headline
Russian is a widely spoken language , used as the first and official language in the entire region neighboring Russia. People from this region speak very little English, and hence communication is mostly done in Russian. Russian language is an asset for those who wish to interact with Russians, know about their culture or engage in business.
This Course is designed to make the learner comfortably conversant Russian language , to be able to conduct basic conversation in Russian as a medium of communication. The emphasis is on learning the basic structure and phrases for practical communication. This course gives a familiarity with the Russian alphabet; and also makes learning easier as it is fully transcribed in the English script, giving the benefit of both learning the language and understanding its meaning.
Who is this course for?
This course is especially designed for those learners who desire to learn the Russian language for various reasons –
Learning a new language
Learning the language of the masters of story writing like Leo Tolstoy.
Learning the language of an ancient empire; and a vibrant culture; for cultural interaction.
Learning Russian for Business purpose. Russia is big advanced business market and to penetrate this market, knowing Russian is an inevitably important asset.
For travellers who want to explore Russia or its neighbouring Russian speaking coutries.
How will the learner benefit?
Learn the Language for enhanced multilingual communication.
Enhance cultural understanding which forms the basis for understanding Business Cultures.
Enhance business opportunities in the Russian region
Travellers, desirous of savouring their senses with the wondrous delights of the Russian region will benefit a lot by knowing the Russian language.
What will I learn ?
The Russian language course is designed to emphasize on the phrases used for conversation, along with a knowledge of the Russian alphabets and basic grammatical concepts essential for the basic understanding of language structure. This will facilitate learning by making it practically informative, communicative, instructive and interesting.
The course is offered in a Spoken Language Module, where the stress is on conversation interaction.
Beginner
Alphabet - recognizing vowels, consonants and pronunciation signs
Basic phrases -reading and understanding simple sentences
Recognizing Numbers
Nouns, Verbs and Pronouns
Plural and Singular
Genitive case
About Family-Relationships
About yourself
Using in/at/on
Months, Days and Colors
Food/Drink
Addressing
I love – likes
Giving information
Asking and answering enquiries
Jobs
Saying No
Buying
Travelling
How will I benefit from taking this course?
Practical instructive and organized learning
Experienced and Qualified Native Russian Trainer
Competitively affordable
Structured content
Systematically delivered
The course will enhance intercultural relationships
Enhance communication and interaction skills
What career paths will be open to me?
Very useful for people who want to be
Tour guides
Executives or staff in markets/malls
Business men
Language Translators
How will I be assessed?
Assessment will be done in the form of a written test conducted at the end of course; and on the basis of progress of the candidate in the class.
About Excellence Training Centre
Excellence training Centre is located in JLT, is a training centre for languages and personality development. The training centre specializes in providing language solutions for all language requirements- personal, social, professional, academic and creative. The Training centre is a hallmark for excellence in teaching, dedication and deliverance. Be a part of the institute to partake and benefit from its array of language courses.
See all Excellence Training Centre courses
Enquire about this course
You may add more courses here,
your list will be saved.