Updated on 21 January, 2018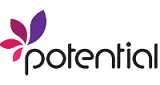 Location

Online

Duration:

Upto 1 Hour
Course details
Why Did We Develop This Course?

Planning to focus on your most important objectives and managing your time to ensure that you do those objectives is essential in today's overloaded days. In this simple and practical course, we take you through a step by step process to identify your long and short term objectives and execute them as part of your daily to do list.

Through this course, we aim to provide a simple playlist of videos that provide practical tips on essential planning skills that could be used for your personal or professional endeavors. This playlist would be supported by a set of resources that would be available to the participants.

Who is it for?

Anyone that is new or wants to learn how to plan and improve their time management's skills including: Recent Graduates, Employees, Managers & Entrepreneurs

Take back control of your time and achieve your goals!