Updated on 21 February, 2018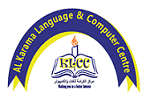 Timings:

Enquire

Accrediting country:

UAE
Course details
Why do I need to learn PHP + MySQL?
PHP is a server-side language with files that are processed before they are sent to a client computer. It's easily available in even the cheapest shared hosting servers and runs some of the biggest web sites on the Internet including Facebook. PHP also serves as the engine for most blogging platforms, including WordPress.
Designed For:
For those who are creative and interested to build things and for those who are and is planning to develop highly dynamic websites
Course Overview:
Lesson 1: Introduction to PHP
Lesson 2: Common PHP Script Elements
Lesson 3: File and Directory Handling
Lesson 4: Working With Forms
Lesson 5: Addressing the Stateless Nature of HTTP
Lesson 6: Accessing Databases With PHP
About Karama Language & Computer Center
ABOUT US
Karama Language and Computer Centre (KLCC) established in 2005, is a highly professional training institute, approved by Knowledge & Human Development Authority (KHDA), U.A.E, offering a wide range of training programs for enhancing skills in diverse fields.
We are based in Dubai, the thriving business hub of the Middle East and it offers a wide scope of activities for the business community in the U.A.E.
Whether your employees need computer training or language training KLCC offers a complete learning experience irrespective of nationality or skill level.
The training offered by us has helped numerous organizations improve their overall work & quality standards.
See all Karama Language & Computer Center courses
PHP Programming Related Questions
Unanswered //Jun 13, 2016// MySQL, Database Management, SQL Server
Enquire about this course
You may add more courses here,
your list will be saved.