Updated on 20 February, 2018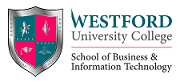 Duration / Course length:

12 weeks, (3 hrs per week)

Accrediting country:

UK
Course details
Course overview
This course is accredited by Eduqual, UK.
This PG Qualification helps professionals or senior managers in organizations working in the UAE, GCC, and other regions. Graduates of this program will work with marketing, operations, accounting, finance, and information systems to ensure that products/ services are created and delivered, based on a total system view from suppliers to end customers. This course in Supply Chain Management & Logistics will up-skill participants and provide them with the necessary expertise to meet the Logistics challenges of the future.
It has now been established without any doubt whatsoever that lean supply chains and efficient logistics systems lead directly to increased bottom line profits. Businesses are increasingly looking for improvements in their logistics and supply chain performance. While many students may wish to attain a PG Diploma in supply chain management to enhance their performance potential with an existing employer, others may view this major as an opportunity to become familiar with logistics and supply chain operations.
Aims and objectives
Understand the importance of supply chain management and logistics
Know the structure of a robust supply chain
Understand how to develop an efficient and enhanced supply chain
Understand the significant positive and negative factors involved in supply chain and logistics in an international context
About Westford University College
About the Institution:
Established in 2009, Westford School of Management is an educational institution started with a noble aim to provide UK degrees and qualifications, which are reputed and advanced in the area of Management training to the willing and highly motivated learners in Asia and Middle East in particular.

Westford is associated with University of Wolverhampton and Pearson (Edexcel), UK Government approved university and awarding body, to provide their Postgraduate Management programs in Middle East and India.
See all Westford University College courses
Logistics and supply chain Related Questions
You may add more courses here,
your list will be saved.