Updated on 12 November, 2017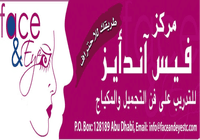 Timings:

Flexible options
Course details
Course Overview
This course will cover the following topics:
Your skin type; how to clean the skin daily and deep cleansing.
Importance of natural masks for your skin and the advanced stages of age.
Preparing your skin for morning and evening make up
Hiding skin imperfections and problems
Eye line; The LEBANESe and KHALIJE way.
Blusher and lipstick, eyeliner, eyebrows and eyelashes
Course Location
Make up Related Questions
Answered // 1 Response //Dec 5, 2017// Hairdressing, Make up, Fashion and Beauty
Enquire about this course
You may add more courses here,
your list will be saved.