Updated on 06 March, 2018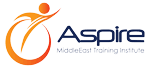 Course details
NEBOSH International General Certificate Course Syllabus
IGC 1: MANAGEMENT OF INTERNATIONAL HEALTH & SAFETY
Element 1: Foundation in Health and Safety
Element 2: Health & Safety Management Systems - Plan
Element 3: Health & Safety Management Systems - Do
Element 4: Health & Safety Management Systems - Check
Element 5: Health & Safety Management Systems - Act
GC 2: CONTROL OF INTERNATIONAL WORKPLACE HAZARDS
Element 1: Workplace Hazards & Risk Control
Element 2: Transport Hazards & Risk Control
Element 3: Musculoskeletal Hazards & Risk Control
Element 4: Work Equipment Hazards & Risk Control
Element 5: Electrical Safety
Element 6: Fire Safety
Element 7: Chemical & Biological Health Hazards & Risk Control
Element 8: Physical & Psychological Health Hazards & Risk Control
GC 3: INTERNATIONAL HEALTH AND SAFETY - PRACTICAL ASSESSMENT
Holders of the International General Certificate are entitled to Associate Membership (AIOSH) of the Institution of Occupational Safety and Health (IOSH). The qualification also meets the academic requirements for Technical Membership (Tech IOSH) of IOSH and Associate Membership (AIIRSM) of the International Institute of Risk and Safety Management (IIRSM).
Eligibility / Requirements
Anyone who can ready write english
Course Location
About Aspire Middle East
A Training & Consulting Company based in Abu Dhabi Accredited & Certified by AD Municipality & HAAD. Specialized in providing Health, Safety, Environment & Quality Training courses both for International & Bespoke or local training.

Accreditations
Aspire Middle East is an ISO 9001 Certified international provider of Health, Safety, Environment and Quality training and consultancy. With a huge range of accredited courses through NEBOSH, IOSH, HABC, OGSC, OSHA, NFPA, Medic First Aid, Scaffold Training Institute (STI) America.
See all Aspire Middle East courses
NEBOSH Related Questions
Answered // 2 Responses //Oct 3, 2017// Health and Safety, NEBOSH

Answered // 1 Response //Oct 13, 2016// NEBOSH

Answered // 1 Response //Jan 25, 2017// Health and Safety, NEBOSH
Enquire about this course
You may add more courses here,
your list will be saved.