Updated on 22 March, 2018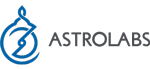 Locations:

JLT

Duration / Course length:

1 Day

Starting Date:

Enquire About It
Course details
Become effective with Google Analytics. Learn about collecting, processing, configuring and reporting on actionable data. This comprehensive hands-on full day workshop, will serve as your practical guide to use Google Analytics.
Who is this course for?
Digital Marketers
Marketing Managers
Entrepreneurs, looking to grow their business.
Students, wanting to explore the capabilities of Google Analytics.
Anyone wanting to gain a new skill that could lead to a career in Digital Marketing.
What will I learn?
What Google Analytics is, and how it can be tailored for your needs.
How to setup Google Analytics.
What you can track in Google Analytics be default, and what you can customize to gather more data.
How to decide what you could and should track using Google Analytics.
How to go about Collecting, Processing, Configuring, and Reporting on exactly what you need.
Learn the skills you need to become Individually Qualified in Google Analytics (with a section on how to pass the free online assessment and get certified).
Industry and regional best practices to using Google Analytics.
How will I benefit from taking this course?
Gain a new highly in-demand skill to help you move forward in your career.
Learn from experts in the industry with extensive experience in Google Analytics & Digital Marketing.
Learn what you need to become certified in Google Analytics (Individually Qualified Assessment certification).
Entry Requirements
Bring your own laptop
Enthusiasm, imagination, and an open mind
About AstroLabs Academy
AstroLabs is an entrepreneurship platform for the Arab world that convenes top startups in our Dubai tech hub, runs specialized educational programming through our academy, and advises the region's most influential institutions on digital strategy. AstroLabs Academy's curriculum is designed to deliver actionable learning to startup founders as well as corporate managers on the most relevant topics in digital business.
See all AstroLabs Academy courses
Digital Marketing Related Questions
Answered // 1 Response //Apr 30, 2018// Social Media, Digital Marketing
Enquire about this course
You may add more courses here,
your list will be saved.