Updated on 15 February, 2018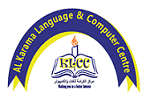 Timings:

Enquire

Accrediting country:

UAE
Course details
Why do I need to learn MS Project?
In a nutshell, project management is the discipline of planning, organizing, and managing resources to complete a specific goal. MS Project can arm you with the basics to manage a project and deal with the problems that come up.
Designed For:
Individuals who are involve or are looking forward to engage in project planning and management.
Course Overview:
Introduction
What is Project
The MS Project
The Interface
Open a Project
Template Project
Assigning Activities
Calculating Time Frames
Graph
Generating Reports
Other Project Functions
Details Overview
Project Assignment
Workshop and Detail Quizzes
About Karama Language & Computer Center
ABOUT US
Karama Language and Computer Centre (KLCC) established in 2005, is a highly professional training institute, approved by Knowledge & Human Development Authority (KHDA), U.A.E, offering a wide range of training programs for enhancing skills in diverse fields.
We are based in Dubai, the thriving business hub of the Middle East and it offers a wide scope of activities for the business community in the U.A.E.
Whether your employees need computer training or language training KLCC offers a complete learning experience irrespective of nationality or skill level.
The training offered by us has helped numerous organizations improve their overall work & quality standards.
See all Karama Language & Computer Center courses
Enquire about this course
You may add more courses here,
your list will be saved.