Updated on 26 January, 2017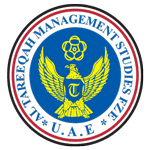 Course details
The SBS Swiss Business School MBA offers a strategic balance of theory and practice.The course is structured sequentially to allow program participants to build upon studied concepts and practices.

Practical face-to-face classes will be complimented with online learning using comprehensive education material and an interactive learning management system that enables you to stay connected with your fellow students throughout the program.
At SBS Swiss Business School, we aim to build capability for success. Therefore, participants are encouraged throughout the program to apply their acquired learning to contexts within their own organisation. This ensures, concepts and theory acquired during the program are easily transferred back into your workplace, enabling you to graduate with practical knowledge and skills essential for significant leadership roles across various organisational types.
ENHANCED LEARNING MBA
SBS Swiss Business School MBA with face-to-face interactive workshops provide busy professionals with an enhanced learning experience. Combining these delivery modes allows you to continue studying outside the classroom therefore accelerating your course over 12 months.
Each subject is delivered over 4 weeks comprising 16-20 contact hours in 4 face-to-face classes once a week.
Students are required to appear for a mid-term examination as per schedule. To pass a course, it is mandatory for the student to clear the final examination.
The SBS Swiss Business School MBA is designed for:
Busy professionals who need flexible and affordable education with the enhanced learning experience of face-to-face teaching.
Middle-level managers who are looking for a professional edge to help them into senior management.
Full-time professionals who want to advance their careers while still working.
About Al Tareeqah Management Studies
Al Tareeqah Management Studies (ATMS) provides students with an opportunity to study International University Programmes while living in UAE. Our main goal is to provide all our students with a quality, cost-effective education and we pride ourselves in maintaining the highest academic standards.
ATMS has a good understanding of the local market and immense amount of experience in managing education since 2006. We have explored the Middle East market and found ways to successfully market the fully accredited, approved and recognized curriculum. Our courses are delivered by the lecturers holding their PhD's and drawn from academic and bearing relevant industrial experience.
PARTNERSHIPSSBS Swiss Business School - Switzerland
SBS Swiss Business School is a pioneering management institution dedicated to preparing students for the careers of the global economy in International Management, Finance, Marketing and other fields. SBS is ranked as a Top Tier Business School in Europe
Manav Bharti University - India
The Manav Bharti Charitable Trust (MBCT) is a not for profit making Trust. The objects of the Trust are poverty, education, medical relief and any other object of general public utility not involving the carrying on of any activity for profit. Manav Bharti University (MBU) strives to educate and nurture the unexploited talent of youth needed for the dynamic and highly competitive world.by the lecturers holding their PhD's and drawn from academic and bearing relevant industrial experience.
See all Al Tareeqah Management Studies courses
General Related Questions
Answered // 3 Responses //Jul 23, 2017// General, MBA

Answered // 2 Responses //Mar 16, 2017// General, MBA
You may add more courses here,
your list will be saved.