Updated on 12 April, 2018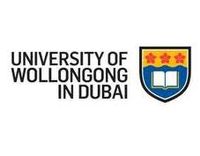 Course details
At UOWD, the MITM program focuses on the strategic application of technology by integrating IT with fundamental business concepts and functions, enabling you to make the best business-technology decisions appropriate to the commercial environment. It will equip you with the knowledge and skills necessary to anticipate, manage and deliver technological advances, ensuring you stay at the forefront of this constantly evolving industry.
The program is quality assured by UOW, which is registered with the Tertiary Education Quality and Standards Agency (TEQSA), the national regulator of the higher education sector in Australia. UOWD graduates have the opportunity to exchange their UOWD degree for the equivalent UOW degree after completion.
There are two entry levels to the Master of Information Technology Management program. If you have completed a three year undergraduate degree program, or a four year program without a research component, you will enter the MITM at the foundation level. This will involve taking two subjects prior to starting out on the main program. If you have completed a four year degree that included a research component, you will enter directly onto the main program.
Candidates are required to complete nine subjects of total 60 credit points divided into seven compulsory core subjects including Thesis which is for 12 credit points and two elective subjects to be selected from the approved subjects provided.
If you enter the program at the foundation level you will complete 12 subjects in total. If you go directly to the core program, you will complete 10 subjects. Students typically complete two subjects in a semester, which consists of 13 teaching weeks. Each subject requires one evening of attendance per week and classes are held 6:00pm - 9:30pm, Saturday - Thursday.
Foundation level students will complete two additional subjects which will be decided in consultation with the Faculty.
Course Location
About University of Wollongong in Dubai
UOWD was established in the United Arab Emirates in 1993 by one of the world's top ranking universities, the University of Wollongong in Australia. Originally known as the Institute for Australian Studies, UOWD is a vibrant, dynamic and diverse institution, retaining a strong Australian heritage. Over the past 20 years we have established an outstanding record for educating highly employable graduates and gained an international reputation for the quality of our educational practices.
With over 3,500 students from 105 countries being taught by academics from more than 35 countries, UOWD offers the best traditions of western education in a truly multicultural learning environment.
Academic Excellence
UOWD have combined the academic excellence of Australia's 12th highest ranking university with the culture and excitement of the cosmopolitan city of Dubai, to provide a dynamic, stimulating and rewarding environment for students, research practitioners and business professionals alike. At the same time, they are active contributors to the burgeoning knowledge economy of the UAE.
Their student-centred approach to learning ensures that our graduates go out into the world armed with much more than technical knowledge and an outstanding educational experience. They also have professional skills in research, analysis, entrepreneurship, problem-solving and communication. This sets them apart from their peers across other institutions and explains why so many of our graduates now have senior, responsible and exciting positions in a range of prestigious organisations, both in the UAE and around the world.
By choosing a program at UOWD one will be making an outstanding investment in their future as we strive for even more exciting learning opportunities for our students.
See all University of Wollongong in Dubai courses
Enquire about this course
You may add more courses here,
your list will be saved.