Updated on 02 August, 2017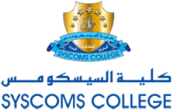 Course details
Acquire essential knowledge and skills to work in the travel and tourism industry and become an effective travel professional. Provide advice on flight, accommodation and tour products, and how to ensure travelers fulfill necessary travel requirements. Improve your customer service and sales skills in order to better advise travel customers about when and where to travel based on their needs. Learn to use a global distribution system to create and manage reservations
Pre-requisites
A good knowledge of English
An interest in a professional career in the travel and tourism industry
Overview
Study the basics of the travel and tourism industry and understand what it takes to become a successful travel agent. Improve your customer service and sales skills in order to better advise clients about when and where to travel based on their needs. Learn how to provide the best flight, accommodation and tour options, and how to ensure clients fulfil all necessary travel requirements.
Key Topics
Provide excellent customer service and build customer loyalty
Understand the various services and facilities available to airline passengers during their travel
Advise customers on passport and visa requirements, as well as on travel insurance options
Plan and reserve travel itineraries using standard industry coding
Sell rail travel, car rental, hotel accommodation, cruises and pre-packaged tour products
Book and sell travel products using Global Distribution Systems (GDS) such as Amadeus, Galileo or Sabre.
Course Location
About Syscoms College
Who We Are
SYSCOMS, started as Syscoms Information Technology Institute in 1990 in Abu Dhabi, has developed and grown into a renowned training institute with branches in Al Ain and Dubai in the United Arab Emirates as well as having its presence in Doha, Qatar. It was created to meet the increasing demand for continuing education institutions in the region that would provide quality services and recognized courses which would be accepted locally and internationally. It is an educational establishment of a renowned organization in the Gulf region, LULU Group International which is famous for its popular chain of hypermarkets, supermarkets, departmental stores and shopping malls.
What We Do
SYSCOMS offers a number of short diploma courses in continuing education field that will give the students a strong background and up-to-date knowledge of their selected course. Moreover, on completion of the program they can immediately find employment at entry-level and other positions.
We constantly assist our students by organizing free seminars on different topics to groom their overall personalities.
See all Syscoms College courses
Aviation Related Questions
Enquire about this course
You may add more courses here,
your list will be saved.