Updated on 25 March, 2018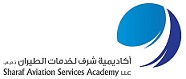 Course details
Starting a career or wishing to expand your knowledge in airports? Get the essential knowledge you need to succeed. IATA Airport Operations provides you with the knowledge to grow your career in the management of Airport's operations, designed for professionals aspiring a career in Airport Operations or recently appointed staff working for or at an Airport, will cover below topics:
Understanding the Airport
Airport Definition, Function, Customers and Partners
Airport Management and Operation
The Airport Business and its Economic Impact
Airport Master Planning
The Airport as an Operational System
The Airside
The Terminal Area
The Landside
Airport Certification
Security
Civil Aviation Security
Airport Security
Aircraft Operator's Security Program
Testing, Inspection & Audit
Support Services
Airport Issues and Challenges
Security Threats
Economics
Capacity
The Future of Airports
Eligibility / Requirements
No prior experience required to take this course
Proficiency in English Language
About Sharaf Aviation Services Academy
Sharaf Aviation Services Academy, a division of Sharaf Travel L.L.C, is a respected and trusted Aviation Academy in the UAE.
Established in 2012, its primary aim is to offer comprehensive and industry relevant courses that are carefully researched and updated to cover all aspects of the airline and travel business.
The curriculum at the academy is designed by Industry experts to stimulate the minds of our alumni and provide an interactive learning experience..
Our aim is to impart training which will lead to high levels of customer satisfaction and there will be a focus on innovation and improvement. Our course content is designed to provide a productive and stimulating learning environment with the latest learning tools and facilities provided for the students and staff.
Sharaf Aviation Services is at the forefront of constantly introducing new ideas and innovations, making it one of the most recognized and respected Institutions in the region. Among our many new additions are business skill programmes, on line training modules, field trips and soft skill courses.
Our founding principle is based on providing an ideal learning experience for our students. Along with this we instill the learning of core values and integrity which is the cornerstone of our mission in enhancing the knowledge base in a holistic manner at SASA.
See all Sharaf Aviation Services Academy courses
Enquire about this course
You may add more courses here,
your list will be saved.