Updated on 26 November, 2017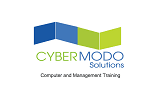 Timings:

Full Time, Flexible
Course details
Adobe Photoshop is the experts' choice for image manipulation, graphic design, photo retouching, web design, multimedia and much more. This course trains students with the most advanced techniques available in Adobe ;Students enjoy an interactive learning experience and use the latest technology under the guidance of CyberModo Expert Educators.

Who is this Course for?
Any one who wants to pursue his or her career in art and media.

What you will learn?
In this course, students will learn about image copyright, identify the components of the Photoshop environment, and learn about the differences between raster and vector graphics. Students will explore various methods of selecting image areas and will learn how to modify and manipulate selections. In addition, students will learn how to work with text, layers, and layer effects; how to adjust, retouch, and resize images; and how to prepare images for printing and the Web.
About CyberModo
CyberModo Solutions is a Training institute specializing in academic and vocational training certification. Students can choose from multiple courses that will cover up-to-date information needed to be successful in today's organizations. CyberModo provides clients with the skills they need to maximize their investment by offering them total training solutions.
Since it's founding, CyberModo has trained many individuals and corporate organizations and we are proud to share our contribution we made in the lives of those whom we have trained.
Some of the Organisations we have trained are:
• Abu Dhabi GAS, Abu Dhabi
• Abu Dhabi Sports Council, Abu Dhabi
• Atlantis Hotel, The Palm- Dubai
• Gloria Hotel, Dubai
• Dubai Men's College, Dubai
• Med clinic Middle East, Dubai
• Dubai College, Dubai
• Weatherford, Dubai
• DEWA, Dubai
• GTV, Dubai
• Ministry Of Defense, Dubai
• Ministry Of Interior, Abu Dhabi.
• Abu Dhabi Chambers of Commerce, Abu Dhabi
• RAK Chambers, RAK
• Mustafa Sultan Science & Industry, Oman and more.
We offer multitude of courses delivered by highly qualified trainers who have the right blend of impressive qualifications and practical experience. Therefore choosing Cyber Modo shortly means choosing quality.
See all CyberModo courses
Graphic Design Related Questions
Answered // 2 Responses //Feb 5, 2018// Graphic Design , Media, Creative and Design
Enquire about this course
You may add more courses here,
your list will be saved.