Updated on 26 November, 2017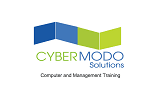 Course details
Adobe Illustrator CS6 is a sophisticated vector drawing tools. You can create distinctive designs with precise shape-building tools, fluid and painterly brushes, and advanced path controls.
This training will explore the powerful features of illustrator to help participants produce quality graphics efficiently for print and the web. Attendees wil understand the basics of vector graphic drawing, the technique of working with image and type, use multiple art boards, live trace and live paint. They will also learn how to apply 3D effects and to create colorful graphs & charts.
Who is this course for?
Any one who wants to pursue his or her career in art and media
What you will learn?
Students will be able to create impressive vector images with the help of Adobe Illustrator. Students will learn how to work on graphic projects based on layers, color functions, Pen tool, the transformation of existing shapes and adding color to drawn objects. Yo will also learn to use the powerful features like multiple art boards and transparent gradients and use layers to organize your artwork together with exploring the options for exporting Adobe Illustrator files.
Why CyberModo?
One-to-One or maximum of two students in a batch
training on MAC Computers
100 Satisfaction Guarantee
Certified Trainers with 10 years of experience on the same field
World-class infrastructures
KHDA Approved Certifications
About CyberModo
CyberModo Solutions is a Training institute specializing in academic and vocational training certification. Students can choose from multiple courses that will cover up-to-date information needed to be successful in today's organizations. CyberModo provides clients with the skills they need to maximize their investment by offering them total training solutions.
Since it's founding, CyberModo has trained many individuals and corporate organizations and we are proud to share our contribution we made in the lives of those whom we have trained.
Some of the Organisations we have trained are:
• Abu Dhabi GAS, Abu Dhabi
• Abu Dhabi Sports Council, Abu Dhabi
• Atlantis Hotel, The Palm- Dubai
• Gloria Hotel, Dubai
• Dubai Men's College, Dubai
• Med clinic Middle East, Dubai
• Dubai College, Dubai
• Weatherford, Dubai
• DEWA, Dubai
• GTV, Dubai
• Ministry Of Defense, Dubai
• Ministry Of Interior, Abu Dhabi.
• Abu Dhabi Chambers of Commerce, Abu Dhabi
• RAK Chambers, RAK
• Mustafa Sultan Science & Industry, Oman and more.
We offer multitude of courses delivered by highly qualified trainers who have the right blend of impressive qualifications and practical experience. Therefore choosing Cyber Modo shortly means choosing quality.
See all CyberModo courses
Graphic Design Related Questions
Answered // 2 Responses //Feb 5, 2018// Graphic Design , Media, Creative and Design
Enquire about this course
You may add more courses here,
your list will be saved.