Updated on 02 August, 2017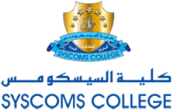 Course details
Course Overview
Graphic Design is the use of ideas, words and images to create visual communication across a range of media. In so doing it responds to and generates a range of visual and cultural stimuli.
This course will offer you the fundamentals of Adobe Photoshop with easy to follow and with complete coverage of image processing, editing printing. Adobe Illustrator course covering the designing aspects of logo , brochure, pamphlets, Business cards, cartoons and other high quality vector graphics And finally Adobe InDesign that covers the publishing standards like document / template creation and Object drawing / transformation and much more.
The course will teach you how to design and produce a wide range of printed material to commercial standards. It will equip you with the skills you need to keep up with the fast pace of technological change
Course Objectives
By completing the Graphic Design program the student will:
Learn the basics of Successful Design.
Learn the "language" of visual design.
Learn to apply basic design concepts to Commercial Design.
Learn to creatively solve design problems.
Learn to manage design projects.
Learn to structure an ad campaign from a Graphic Designer's perspective.
Software Used
Adobe Photoshop
Adobe Illustrator
Adobe In Design
Course Components
Layout design - study the principles of page design, and learn how to design and layout documents for effective communication
Digital illustration - learn digital illustration and editing methods using a range of techniques
Image capture and manipulation - study the creation of digital imagery, including image capture, manipulation and preparation for print
Design and visualisation - explore a wide range of creative and design processes to achieve effective visual communication
Branding and advertising - investigate the importance of company branding and production of effective advertising material
Pre-press and problem-solving - prepare electronic files for commercial printing, solve the problems associated with producing a quality output
Typography - explore the nature and treatment of type and its applications.
Course Location
About Syscoms College
Who We Are
SYSCOMS, started as Syscoms Information Technology Institute in 1990 in Abu Dhabi, has developed and grown into a renowned training institute with branches in Al Ain and Dubai in the United Arab Emirates as well as having its presence in Doha, Qatar. It was created to meet the increasing demand for continuing education institutions in the region that would provide quality services and recognized courses which would be accepted locally and internationally. It is an educational establishment of a renowned organization in the Gulf region, LULU Group International which is famous for its popular chain of hypermarkets, supermarkets, departmental stores and shopping malls.
What We Do
SYSCOMS offers a number of short diploma courses in continuing education field that will give the students a strong background and up-to-date knowledge of their selected course. Moreover, on completion of the program they can immediately find employment at entry-level and other positions.
We constantly assist our students by organizing free seminars on different topics to groom their overall personalities.
See all Syscoms College courses
Graphic Design Related Questions
Answered // 2 Responses //Feb 5, 2018// Graphic Design , Media, Creative and Design
Enquire about this course
You may add more courses here,
your list will be saved.