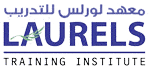 Starting Date:

Enquire About It

Timings:

Classroom, Weekdays & Weekends
Course details
Modules

2D & 3D Modeling
Autodesk 3Ds Max (Interior & Exterior)
Graphic Design includes -
Photoshop
Corel Draw
Adobe Illustrator
Indesign
You DON'T need to be great with drawing.
You DON'T need a Postgraduate or even an Undergraduate degree.
You DO need visual thinking skills.
Graphic Design is all around us it's something which drives advertising and communicates your brand and message visually with impressive business logos, enchanting brochures, newsletters with impact, and stunning posters.
In
3D modeling
3Ds Max( Interior & Exterior)
This course Designed for those who are passionate about Interior and Exterior Designing
Designed for:
Students who would like to get an introduction in Graphic Design and learn how to concept, design and implement their creative ideas using industry-standard software.
Students who wants to pursue their career in art and media.
Participants with interest in Creativity, with a passion for visual communication and art.
High School leavers who need to prepare their own portfolio for future placements in the Graphic Design industry.
Marketing and Communication professionals who would like to gain a better understanding of the creative work process.
Entrepreneurs who would like to design graphics for their own corporate communication such as logos, business cards or newspaper advertisements.
If you can dream it, you can build it in 3ds Max, the 3D software for modeling, animation, and rendering that allows you to create massive worlds in games and stunning scenes for design visualization.
You learn :
A good knowledge of using elements such as lines, shapes, forms, tones, textures, letters and colors in design. You will know the most important design principles that should be considered in a visual display and you will be able to create designs and patterns of your choice.
Our Graphic Design classes are taught by instructors who inspire you to reach your goals.
About Laurels Training Institute
Laurels Training Institute is a well known renowned institute for training in the area of management such as (CHRMP), (CLSCMP), (CBA), (CSMP), (CHHMP) & has state of the art training facilities to meet the Requirements of its Accreditation Bodies from (AIPS) American Institute of Professional Studies - U.S.A & (KHDA) Knowledge & Human Development Authorities - Dubai
having its education permit no - 61142 issued and been approved by Dubai Economic Department.
See all Laurels Training Institute courses
Graphic Design Related Questions
Answered // 2 Responses //Feb 5, 2018// Graphic Design , Media, Creative and Design
You may add more courses here,
your list will be saved.