Updated on 14 January, 2018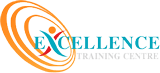 Promotion available
Enquire
Locations:

JLT

Duration / Course length:

Upto 1 Months

Starting Date:

Enquire About It
Course details
German is the most widely spoken in the European Union and one of the most widely used German is a valuable asset in the world. If you can speak German that opens up not just Germany but other European countries
Topics
The German courses will deal with areas such as grammar, using every day phrases, vocabulary, syntax and pronunciation - all of which are standard elements of any good language class. There are enough course options to cater for all levels of competence and ability - from beginners with no experience to advanced students looking to fine-tune their command of German (A1, A2 and B1)
The focus in beginner's German language classes is on teaching students the basics: learning how to greet, thank, or introduce you to others can all go a long way to making a foreign holiday all the more enjoyable.

More advanced programs will build on a students' existing knowledge in order to increase their ability to communicate effectively in German. The focus of such intensive courses tends to be on developing conversational language skills through improving fluency, developing a greater familiarity with grammar rules, and by expanding the range of one's vocabulary.

Benefits
When you learn German you acquire a range of skills which can improve the quality of both your work and private life such as Business, global career, tourism , Science ,Communication, Cultural understanding, Travel and opportunities to study/work in Germany
Assessment
Assessment is optional.
To obtain an attested Certificate from KHDA (Knowledge and Human Development Authority) - An evaluation will be held at the end of the course and an attested certificate is then issued from the Authority
About Excellence Training Centre
Excellence training Centre is located in JLT, is a training centre for languages and personality development. The training centre specializes in providing language solutions for all language requirements- personal, social, professional, academic and creative. The Training centre is a hallmark for excellence in teaching, dedication and deliverance. Be a part of the institute to partake and benefit from its array of language courses.
See all Excellence Training Centre courses
Enquire about this course
You may add more courses here,
your list will be saved.