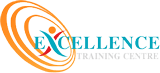 Timings:

Full Time, Weekends
Course details
Our professional Receptionist - Front Desk training program is designed and customized from the UAE Job viewpoint, which will make you a professional in managing front desk operations and interacting with your customers.
Our course concentrates on the essential skills, tools and techniques needed to support in office management.
It can be applied directly to your own workplace and will allow you to become more confident in your role.
Who is this course for?
Personnel facing people on large scale on daily basis,
Office Managers,
Office Assistants,
Office secretary
Administrative Staff,
Receptionist
What will I learn?
Introduction and Course Overview
Getting to Know You
The Role of the Receptionist
Communication
Questioning Techniques
Listening Skills
Telephone Skills
Professional Handling of Incoming Calls
Dealing with Anger
A Personal Action Plan
How will I benefit from taking this course?
Effective Office Management
Understand the importance of the Receptionist role in delivering excellence in customer care
Have a common understanding of what exceptional customer care looks like, and gain tips and tactics to demonstrate this level of service
Understand the importance, and use of, the telephone in delivering exceptional customer service
How will I be assessed?
Assessment is optional.
To obtain an attested Certificate from KHDA( Knowledge and Human Development Authority) - An evaluation will be held at the end of the course and an attested certificate is then issued from the Authority
A certificate of completion is available upon request for students not undertaking assessment who have attended at least 75% of the course.
About Excellence Training Centre
Excellence training Centre is located in JLT, is a training centre for languages and personality development. The training centre specializes in providing language solutions for all language requirements- personal, social, professional, academic and creative. The Training centre is a hallmark for excellence in teaching, dedication and deliverance. Be a part of the institute to partake and benefit from its array of language courses.
See all Excellence Training Centre courses
Enquire about this course
You may add more courses here,
your list will be saved.