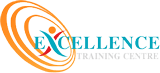 Course details
Our French course is a unique multimedia program enables learners to achieve greater fluency, accuracy and confidence with proven techniques. Courses are given through a communicative and activity oriented approach, based on the progression given by the Common European Framework or Reference for Languages.
Who is this course for?
Personnel, who are interested in the following fields:-
Travel, Tourism & Hospitality
Translation/ Editing/ Proofreading
Foreign services/ international organizations
Teaching/ other International Careers
A Language of higher education
What will I learn ?
Build a foundation - Start speaking French immediately using essential words and phrases.
Progress with confidence - Build on each then to actual conversations
Achieve your goal - Develop practical language skills to speak in any situation.
Course Location
About Excellence Training Centre
Excellence training Centre is located in JLT, is a training centre for languages and personality development. The training centre specializes in providing language solutions for all language requirements- personal, social, professional, academic and creative. The Training centre is a hallmark for excellence in teaching, dedication and deliverance. Be a part of the institute to partake and benefit from its array of language courses.
See all Excellence Training Centre courses
Enquire about this course
You may add more courses here,
your list will be saved.