Updated on 05 February, 2017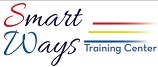 Course details
Edublox cognitive enhancement programs improve reading, spelling, mathematics and learning. A child's ability to read, learn and do maths effectively lays the foundation for their academic success, which has a far-reaching impact on their future.
Edublox Educational Services specialise in educational interventions comprising of cognitive training, reading, spelling, comprehension and maths.
About Smart Ways
SMART WAYS offers a variety of programs and tools to help children train crucial brain skills such as memory, concentration, problem-solving, processing speed, language, and visual-spatial recognition.

On the other hand, we offer ARABIC and FRENCH classes besides our unique Junior Business Programs, Business English and English courses for Ladies.
See all Smart Ways courses
Childcare Related Questions
Enquire about this course
You may add more courses here,
your list will be saved.