Updated on 21 November, 2016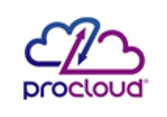 Payment Terms:

Enquire

Locations:

Diplomatic Area

Duration / Course length:

TBA
Course details
EC-Council Certified Security Analyst, ECSA an advanced ethical hacking training certification that complements the Certified Ethical Hacker, CEH certification by exploring the analytical phase of ethical hacking. While the Certified Ethical Hacker certification exposes the learner to hacking tools and technologies, the Certified Security Analyst course takes it a step further by exploring how to analyze the outcome from these tools and technologies. Through groundbreaking network penetration testing training methods and techniques, this pen testing computer security certification helps students perform the intensive assessments required to effectively identify and mitigate risks to the information security of the infrastructure.
Course Location
About ProCloud Training Center
Procloud Training Center
more than a Training Provider.. Strategical Partner for Unlimited Potential.
Procloud delivers professional Courses in different sectors including
IT, Security, Networking, Mobile Application, Web Design, Ethical Hacking
Management, Sales and Marketing, customer Services and Languages.
Our goal is to lead our students through their career path, open for them new opportunitiies for development and ensure the effective use of new technologies
See all ProCloud Training Center courses
Enquire about this course
You may add more courses here,
your list will be saved.