Updated on 22 March, 2018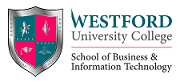 Course details
This course is accredited by Cardiff Metropolitan University, UK
This MBA is a comprehensive, industry-relevant degree program designed to take your career to the next level. The program is structured to encapsulate the needs of modern day global business, a fine blend of academic excellence and professional skills, helping you to gain exemplary skill sets and the means to excel in strategic level positions. It consists of 2 parts and includes 12 core modules and a final dissertation, modules listed below:
PART 1 MODULES
D

eveloping Strategic Management and Leadership Skills




Professional Development for Strategic Managers




Strategic Change Management




Strategic Marketing Management




Strategic Supply Chain Management and Logistics




Strategic Human Resource Management




Strategic Quality and Systems Management




Corporate Communication Strategies




Research Methods for Strategic Managers




Creative and Innovative Management




Strategic Planning




Developing Successful Business Teams



PART 2 MODULES
Research Methods Module

Dissertation

SPECIAL FEATURES OF THE COURSE
Partners with Cambridge Strategies

Accredited by QISAN, ASIC

Dual Certification Program - Students get an MBA & PG Diploma

Flying faculty from the University for MBA (Advanced entry) plus dissertation support

Online & Onsite Evening-Weekend classes

Flexible monthly installments

Robust learning management system containing case studies, HD-quality video lectures

On-line Library Access

Cardiff Metropolitan University Alumni Status

Option to attend University Convocation in UK

Free Golf Club Access to MBA students in Sharjah Golf Course on Weekdays
About Westford University College
Established in 2009, Westford School of Management is an educational institution started with a noble aim to provide UK degrees and qualifications, which are reputed and advanced in the area of Management training to the willing and highly motivated learners in Asia and Middle East in particular. Westford is associated with University of Wolverhampton and Pearson (Edexcel), UK Government approved university and awarding body, to provide their Postgraduate Management programs in Middle East and India.
See all Westford University College courses
General Related Questions
Answered // 3 Responses //Jul 23, 2017// General, MBA

Answered // 2 Responses //Mar 16, 2017// General, MBA
Enquire about this course
You may add more courses here,
your list will be saved.