Updated on 21 November, 2016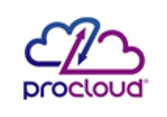 Course details
CHFIv8 presents detailed methodological approach to computer forensics and evidence analysis. It is a comprehensive course covering major forensic investigation scenarios that enables students to acquire necessary hands-on experience on various forensic investigation techniques and standard forensic tools necessary to successfully carryout a computer forensic investigation leading to prosecution of perpetrators.
Course Location
About ProCloud Training Center
Procloud Training Center
more than a Training Provider.. Strategical Partner for Unlimited Potential.
Procloud delivers professional Courses in different sectors including
IT, Security, Networking, Mobile Application, Web Design, Ethical Hacking
Management, Sales and Marketing, customer Services and Languages.
Our goal is to lead our students through their career path, open for them new opportunitiies for development and ensure the effective use of new technologies
See all ProCloud Training Center courses
Enquire about this course
You may add more courses here,
your list will be saved.